Idol drama "My Law 30" x Taiwan brand Robinlo create workplace fashionable outfit
03/04/16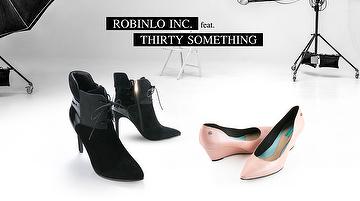 Long Blazer - use momentum to win the home-court advantage
You can refer to the United States in light dress drama formula: the same color T-shirt + trousers, similar in tone still remain within the package to give a clean, professional feel, and then with cut neat, brightly colored long jacket version, like the United States choose one thousand Bird light jacket, with different materials stitched ankle boots (Pauline), not only prop up the overall proportion and texture, but also indirectly let customers know that you are not old-fashioned, dead brains, and you always reveal the winner of confidence momentum!
Leather watch - against the clock, time is money
For each industry, business, the customers and talking every second is the key to success! For their selection of a wild and simple leather watch it. Leather single product is the best choice to enhance the overall texture than steel watch closer and softer, less likely to give a feeling of self-righteousness or old-fashioned style Oh!
Black pencil skirt - to show you both professional and fashionable
In addition to knee-length skirt suits, but must wear dresses or like you have more options, such as a pencil skirt, remember do not choose too fit, after all, you want to be fashionable is not run Petty female lying ladies! The narrowness of the appropriate stature can be modified, so you take the skilful intellectual and sexy personality. Tops can choose a shirt, chiffon or cast a long version of a suit jacket, and immediately awarded by the ability to work with the outfit styles are enviable and respected new era of women.
Classic heels - nobody hates elegant man
It takes a long time to move out, visiting clients you choose double classic heels now! Whether pants, skirt can match the seamless. Callan wedge design with high stability in addition to outside, inside with full leather lining / insole enhance perspiration function, soft latex insole is more effective to reduce the burden on the feet! Leather uppers faint revealing the natural luster, lending a hint of texture and you reveal elegance, simple color, it will show the neat generous Mature wind.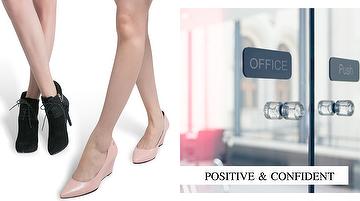 Ultra stylish and practical workplace outfit surgery today for their small change outfitand attention to detail, work in this way can also accumulate confidence and positive energy! See "My 30 Law" how to match the shoes and bags section Robinlo, wear clothing different from the past career momentum, brisk performance, you are moredazzling.