Forward to a comfortable life
21/05/16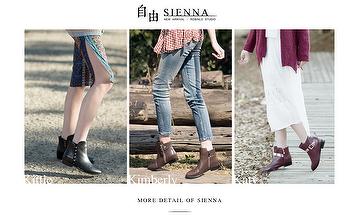 Think about how long have not put down chores, away from the hubbub of the city, to nature walks and embrace the precious sunlight, air, face the real you?
Robinlo offer stylish and practical to wear the boots, invite you to swim freely Hiroshige wilderness, free rein to move more comfortable life.
Water of Life Kittie / gemstones low-heeled boots zipper
> Side of the decorative stones
> European and American imports advanced calfskin
> Classic quiet saturation stain
Precious stones arranged in the side straight, elongated visual effects, make you more leg line straight, slender, perfect proportion.
Inside leather sweat breathable, plus the thickness of soft comfort insoles, with a low heel design,
Reduce the burden on the feet, not only look good, it is good to wear good walking, so no matter where you are, can enjoy the flow of life.
Swimming Traveler Kimberly / zipper shape buckle car line reflexed low-heeled boots
> Zipper tassel shape clasp
> Reflexed same color car line
> Brand selected soft calfskin
in accordance with Asian female legs, with the same color stitching, effectively emphasize feet graceful lines,
Suture within fine buckles, the visual effect is more abundant.
Zipper leather tassels, as you walk free rocker, plus modeling buckles embellishment,
In addition to being the focus of road between the brightest, leaving you to integrate into the vibrant nature of them.
Bright sunshine Katy / shining metal ring with low-heeled boots
> Quiet saturation stain
> Shining metal ring belt
> Personality rivet decoration
Metal ring belt shape, bright and brisk, revealing bright light, so you radiate confidence and charming taste.
Rivet design adds personality style, so that the overall momentum in the more high-profile personalities.
Europe imported uppers hundred percent pure calf production, quiet saturation stain off with a sparkling ring, full of beautiful style between walking.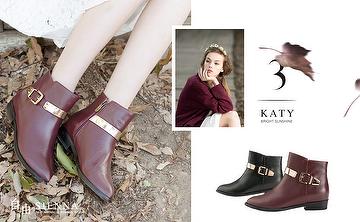 Low-heeled boots popular in recent years as a single product, observe European and American fashion trend in recent years, both models, artists privately super love low-heeled boots outfit.
Just pick the right pair of flat boots, you can collocate with a unique style freedom.
Stepping with Robinlo, enjoing things in life, you can create yourself a nomadic life from now on.