2016 New Guide In Spring And Summer─Fashion Sandals
21/05/16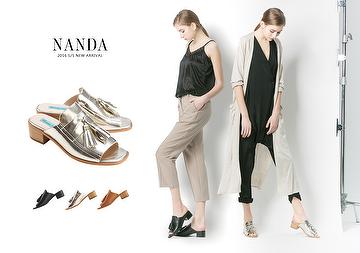 Nova
In order to welcome for the next spring and summer 2016 fashion trends that show the ease and comfort with modern day wind - sandals and slippers.
The Fashion Week in London, Paris, European and American celebrities and fashion bloggers to easily manage sandals and slippers,
Promote Fashion to everyday outfit, closer to real life, breakthrough frame that sandals and slippers too casual and sloppy.
CHANEL, GUCCI, Jimmy Choo to Zara, gives it a new comment this year'' Expose female feet of natural curves, firmness and flexibility, both full of natural charm and modern interpretation of contemporary attitude under. ''
Gentleman style square head slippers - NANDA
Strictly selected first layer of imported leather, high-quality, soft leather, leather visible natural texture.
Extraction notch element penny loafers, and then tied the two beams of short leather tassels,
Sandals and slippers blend gentleman style, with Italian leather bag with layers, stacked layers to show the details of the exquisite workmanship.
Square head slip rubber outsole, shoe imprint on brand Logo, various Seiko build,
Wear it, you can also set off a wave of European and American fashion in the streets everyday.
Will double with simple color sandals and slippers - NOVA
Dolphin super breathable leather lining with 3mm latex pad heart, to create the ultimate dual soft,
Built suture construction method allows soft leather and skin up close, get rid of the rough stitching foot wear reddish awkward questions.
Rough shoelace modified instep line, an exclusive combination of Asian foot lasts word shoelaces, no matter what foot type can be perfectly coated, light performances whims of fashion.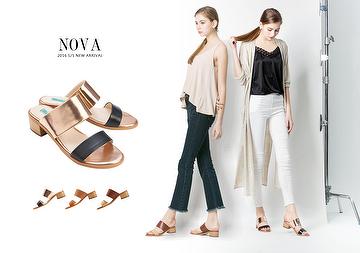 Robinlo committed to the introduction of European and American fashion trend of women in Taiwan, every pair of shoes carefully selected the highest quality shoes with exclusive avant-garde design,
Create comfort and beauty of both shoes. Starting today, putting you can have fine texture of ladies shoes.